Filter Reviews
5.0 star rating

4.0 star rating

3.0 star rating

2.0 star rating

1.0 star rating
Danielle T.
5.0 star rating
I finally found a comprehensive quality skincare line that I love!
Review by Danielle T. on 15 Jul 2020
review stating I finally found a comprehensive quality skincare line that I love!
After searching for a clean and vegan skincare line, I was thrilled to find Love From Yours, especially because it's so personalised and they also seem really invested in the environment. I ordered my first set a few months ago and wanted to really try the products before I reviewed them. Well, I can tell you that since that first set, I have since subscribed. I'm 34 years old and my skin is absolutely glowing. The serums are light and non-sticky and I noticed a difference with them right away. The night cream smells wonderful and is just the right amount of moisture for my skin. The line really accommodates and balances my lifestyle and environment (hot muggy weather, daily makeup-wearing, indoor air conditioning) and I can't remember the last time I was this happy with my skin. On top of that, the customer service I have received has been top notch! They're easy to reach and have answered all my questions. This skincare line is affordable, easy, quality-made, and most importantly effective! If you're having doubts about whether or not you should try Love From Yours, I highly recommend you give them a try. You won't be disappointed.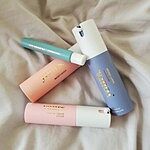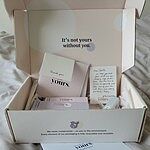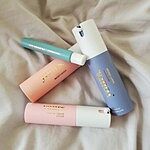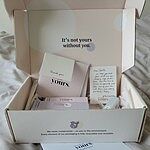 Glowing
Review by Pippa C. on 22 Apr 2020
review stating Glowing
I am so in love with these products, there is no sting the eye serum feel soooo good and the night cream smells ahhhhh-mazing 😍 I feel like I'm in heaven
It worked like magic for me
Review by Yi L. on 18 Apr 2020
review stating It worked like magic for me
This is my second month using these products and I'm in love with them!! There's a huge difference in my skin - fewer breakouts, smoother and softer! Would definitely continue to subscribe:D
Greasy skin, no more!
Review by Emma on 17 Apr 2020
review stating Greasy skin, no more!
My skin used to be greasy from the moment I woke up to when I went to bed. It was so uncomfortable. Since using Yours, my skin has been comfortable for the first time in forever! I took the photo in the sun so you can see how NON-shiny my skin is. Plus it's so much clearer than before. The off pimple I have now is to do with my diet, not what I put on my skin ✨ Thanks, Yours!
Lauren O.
5.0 star rating
I love these serums!
Review by Lauren O. on 17 Apr 2020
review stating I love these serums!
I have to admit it was the beautiful packaging and delightful customer experience that convinced me to buy my first set of Yours. But I came back for a second set because of how amazing the products are to use. It really has simplified my skincare routine and I love what the serums in particular do for my skin. Clearer, smoother, glowier, slowly dealing with my acne.
Q: can you still wear bb cream or makeup during the day or will the products not work?
A: Hi! All our products sit well under make-up :)
Q: Dose it fight acne and can it clear up my skin
A: We can certainly help with acne. We'd be happy to help with you skin tips to help you further. You can start by taking your skin assessment online-
lovefromyours.com/start
. Just drop us a note on
hello@lovefromyours.com
if you need any help :)
Q: How long will this supply last?
A: The Day and Night Skincare set lasts for about 2 months :)